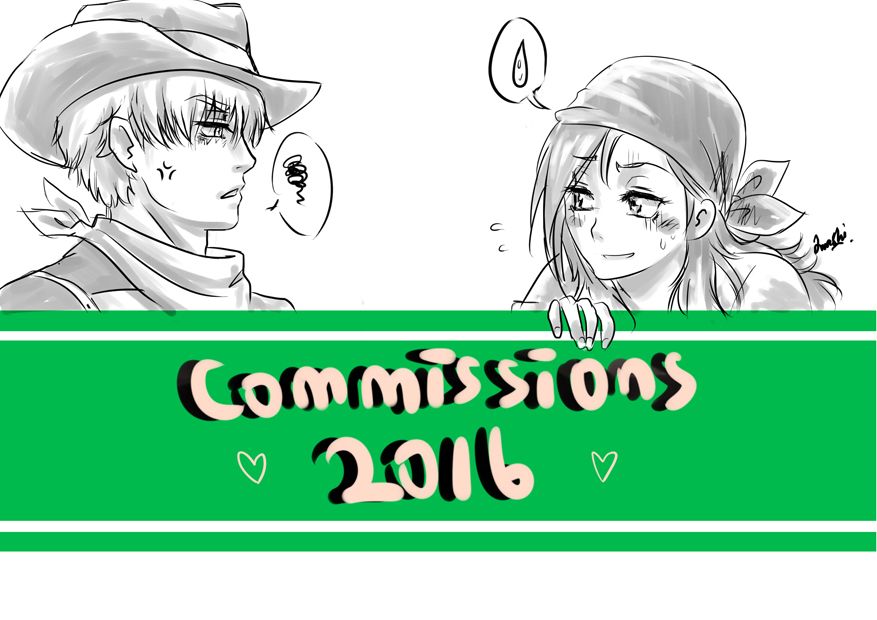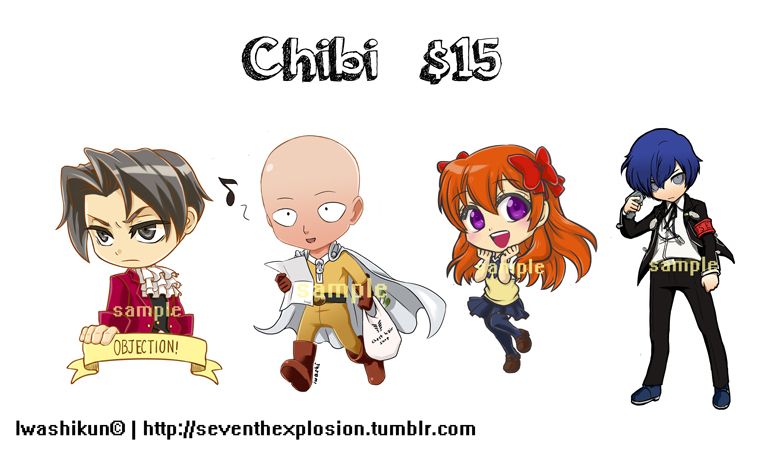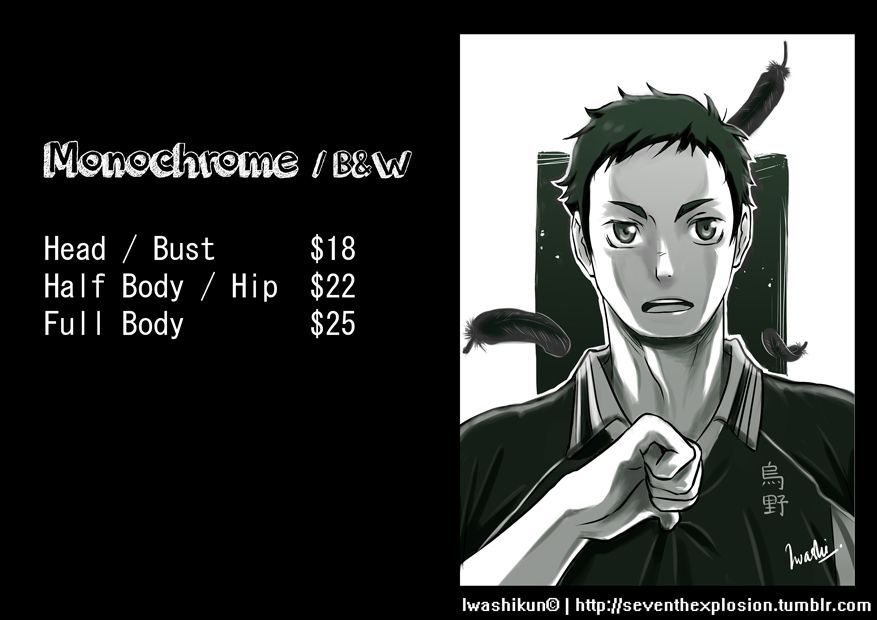 Hi everyone!(*´∀`*)ノ
Long story short, I lost my job due to a corporate merger/restructuring, so I'm freelancing full-time now! TwT
Therefore, I'm opening commissions to help me pay for rent & put food on the table! ^_^ PLEASE FEED ME I WILL LOVE YOU FOREVER
Signal boosts are greatly appreciated!(ゝω・)♥ Sharing is caring ♥
Commission Info:

♪ The price is for 1 character only (additional characters = + 50% of base price)
♪ Payment : Paypal only
(prices are in USD. Price above excludes paypal transaction fee.)
♪ Will start once full payment is made.
✓ Will draw : fanart, OCs
× Will not draw : NSFW/BL/Yuri
♪ I will only take 5 orders per batch & reopen commission slots after I finish them.
♪ Prices may vary depending on complexity of character design/requested artwork. More detailed/complex = higher price
♪ I may post the finished low quality artwork on my art blog/tumblr etc
♪ If you want to post it online, please tag/mention/credit me (*・∀-)☆
♪ Commissions are for personal use only, please do not use it for commercial purposes.
♪ Digital : sent in high quality JPEG format (via email)
♪ Commission slots can be found HERE.

How to order:
Send the following information to iwashidraws[at]gmail.com
♪ Commission type
♪ Reference pictures, Character description are very much appreciated
♪ Paypal email address (to send the Paypal invoice)
♪ When sending the Paypal payment, please select "No Address Needed" so that Paypal doesn't assume that you're receiving a physical package. Please read HERE for further details.
Feel free to ask me more questions via Deviantart note, tumblr ask / chat or email me. (*´∀`*)ゞ